SmallRig Standard ARRI Dovetail 1501 is providing plenty of direct mounting points for sorts of camera rigs, and making for a less cumbersome but more affordable connection between camera and plate.
This 8'' ARRI standard dovetail 1501, made of aluminium alloy, with hard anodized surface. It is quite robust and rather lightweight.
There is a safety latch and a stopper screw at each end, abounding threaded holes with various sizes, 2 arrays of weight reduction slots, chamfering ends and corners.
The 8'' plate, it has a well-measured length. It is absolutely perfect for diverse cameras' balancing and adjusting along the ARRI dovetail plate.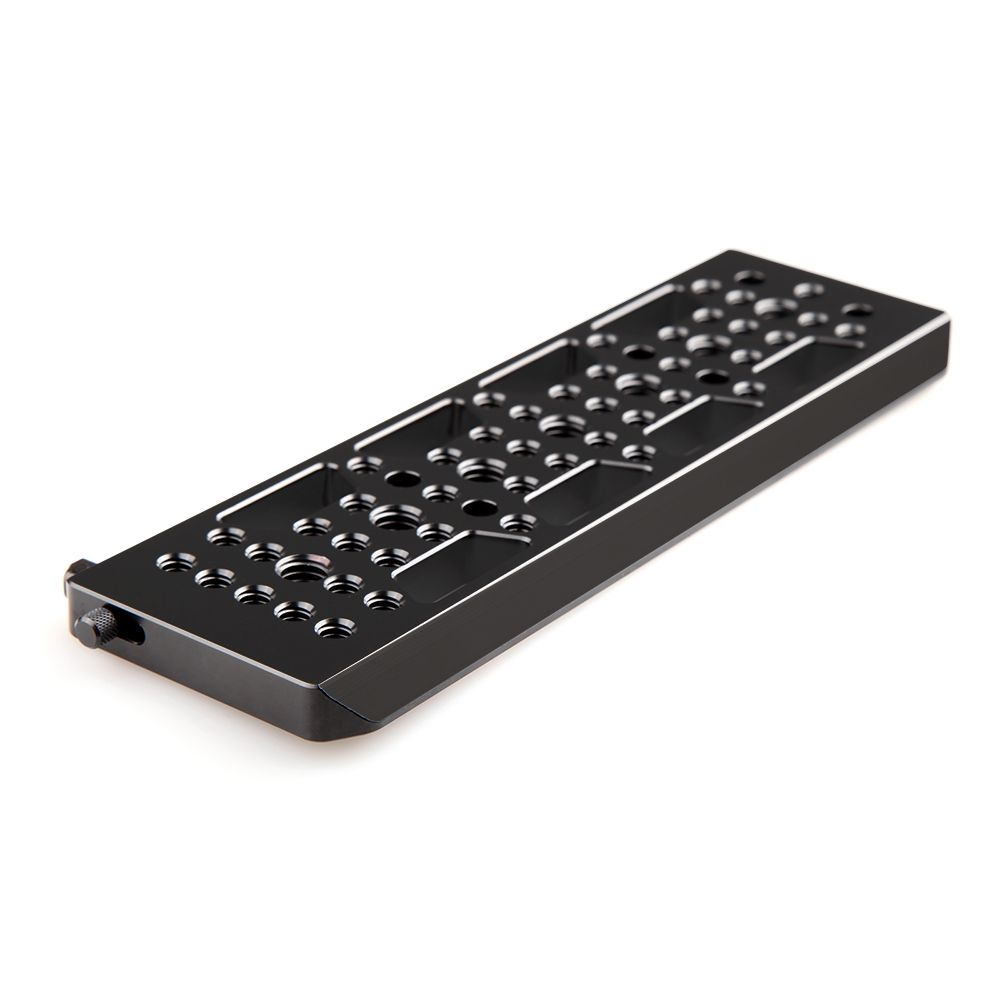 Highlights:
Easy to grip, adding dimension, and rich of artistic;
Mounted and dismounted quickly and easily;
Threaded holes provides massive attachment points.
Included:1x ARRI Plate
Net Weight: 238g
Material: Aluminum Alloy