SMALLRIG Sony FS5 Side Plate Kit 1862 (single)



SmallRig Sony FS5 Single Top Plate and right side plate kit 1862 is a new product for Sony PXW-FS5 camera, which includes a FS5 top plate 1823 and a side cheese plate. They can be perfectly combined through two 1/4'' screws. The well-designed structure leaves all buttons and dials accessible.

Right side plate: Provide mounting points for wireless receiver and HDMI Clamp. A cold shoe mount allows you to connect wireless receiver.
Single top plate: Abundance of 1/4''-20 and 3/8''-16 thread points work for additional accessories according to your demand.
Compatibility:
Sony FS5
Key Features:

1. Firstly new-designed side cheese plate
2. Usage of top plate without obstruction of original handle grip
3. Attachment of additional accessories
4. Lightweight, exquisite and easy to operate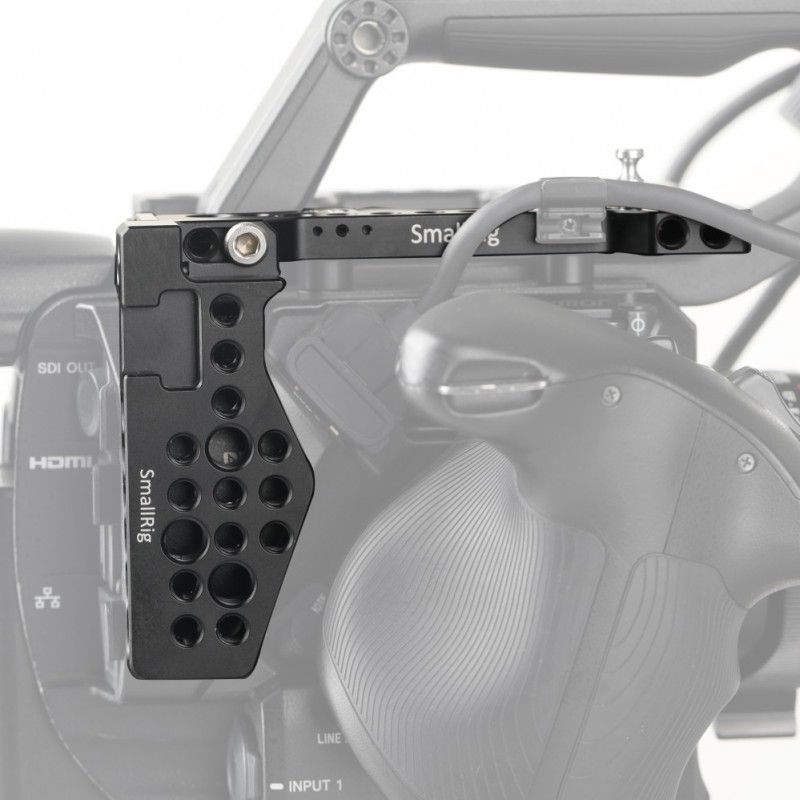 Package Includes:
1x Top Plate 1823
1x Side Cheese Plate
2x Hex Spanner
4x 1/4"-20 Screw
Product Dimensions: 120x75x40mm
Net Weight: 115g
Package Size: 156x82x42mm
Package Weight: 145g
Material: Aluminum Alloy