LANPARTE 3D HANDLES
NEW MODEL 2013
Flexible handles with quick-release rod support and additional 1/4" and 3/8" threads.




The Lanparte 3D Handles are among the best on the market, they excell as well in stability as in function:


Quickly adjustable, you can easily find the perfect position for your setup. The use of high quality material like endured steel guarantees ultimate strength and long term endurance. Thanks to the "Cut-Out Design" the weight is reduced to a minimum.



Lanparte keeps close ties to their distributers in terms of product development. After feedback from us they added a 1/4" and a 3/8" thread to their new handle design. Now for example an additional magic arm can be mounted.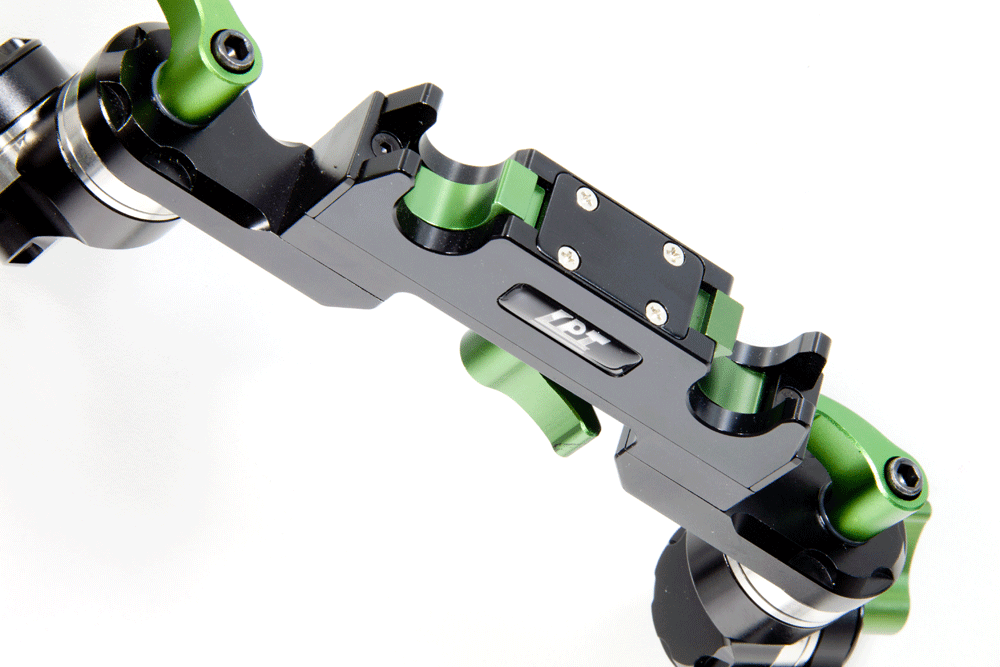 SETUP EXAMPLE