SHAPE
DOUBLE QUICK HANDLE ROD BLOC
for 15mm rod systems
The unique Shape Double Quick Handle Rod Bloc patented quick-lock button technology features two Shape handles that can rotate individually on a 360° axis, 2 levels of push buttons, a bracket with Rod Bloc and 2 arms.
* All CNC machined, high quality aircraft grade aluminum parts are hard anodized for a resistant finish and assembled with stainless steel screws to prevent rusting.
The Shape handles and arms can be rotated by pushing the red buttons. Once the buttons are released, they are secured firmly in place. It also features a stainless steel locking mechanism for more durability.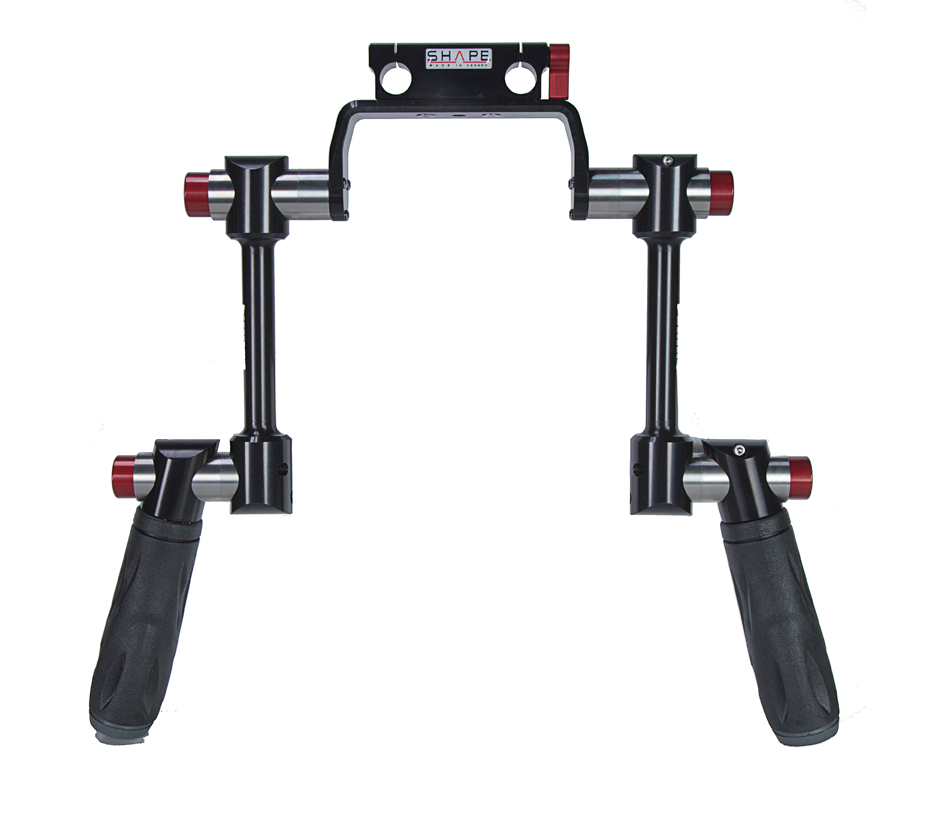 Providing a very solid grip, the Shape Double Quick Handle Rod Bloc can be inserted in the front rods of any camera support offering a 15mm rod system.


The Shape double handles are removable with one knob screw.