This Movcam KineKIT was especially designed for Kinefinity's new cameras: KineMINI 4K. It has numerous features that make it an irresistable accessory for the Mini. It's perfect for quick action, run `n gun type shootings, but also fits the needs of studioshots and feature filmmakers.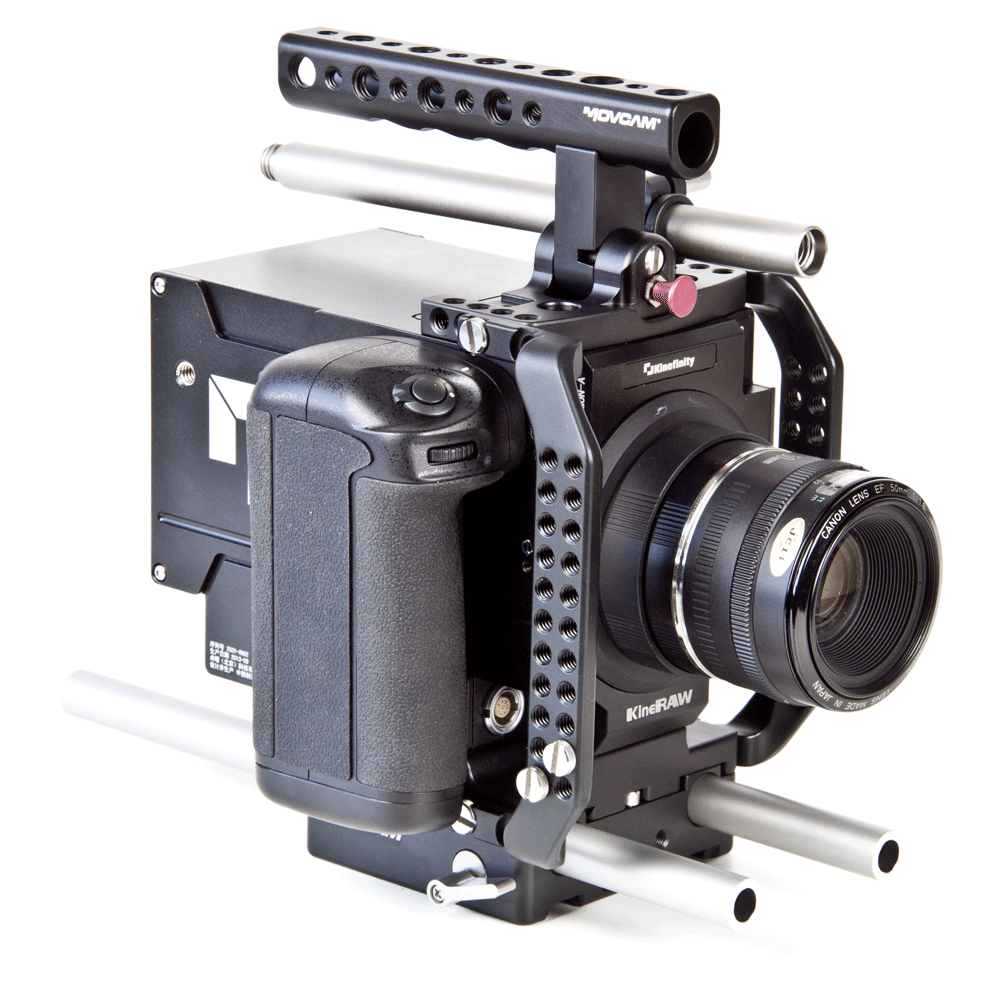 the top handle can be folded. It has numerous 1/4" and 3/8" threads to attach further accessories. It comes with a 15mm rod clamp, optionally a second 15mm rod clamp can be mounted.
The baseplate has a quick release function, by sliding the red lever backwards the camera can be slided off the lower rod plate.
1/4" and 3/8" threads below the baseplate that is directly attached to the camera, thus it can be mounted directly to any tripod plate.
The lower plate with 15mm rods has also numerous 1/4" and 3/8" threads to attach to tripod plates. It can be mounted to Movcam LWS dovetail plate.