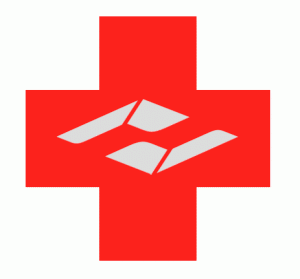 KineCARE is Kinefinity Europe's (MJIT Berlin) fast and efficient repair and replacement service for end-users with damaged kine-cameras.
The service period is valid for 12 months and can be renewed for an unlimited amount of times.
Pricing:
499€ ex.VAT for Kinefinity Terra 4K*
699€ ex.VAT for Kinefinity MAVO (S35)*
The service includes:
24/7 emergency hotline (for emergencies only) with live trouble shooting. Language is available in English, German and French.


Delivery within 2 business days of a replacement camera or part** to any location within mainland Europe and inside E.U.

Pick-up of your defective camera body by UPS***

Shipping to and from the service/repair center or manufacturer and back to user's location within mainland Europe and inside E.U.

Return shipment (from user to MJIT) of the replacement camera unit

KineCARE customers can keep using the replacement camera until the day his repaired/replaced camera unit was received

If during the first period of 12 months a KineCARE customer does not need to use the service, the renewal fee for the second year will be reduced by 50%. Starting from the third year, if the KineCARE service has still not been used the service period will be renewed for free until the first case occurs.
NOTE: KineCARE program does not affect or change Kinefinity's warranty policy, it does not include costs of parts or labour for out of warranty cameras and parts. For more information on warranty please refer to Kinefinity's warranty policy.
Please contact us for more information:
* This offer only applies to countries within the legal borders of the European Union – Countries outside of E.U. may be subject to additional costs.
** This applies to parts that are absolutely necessary for minimum needs of operating the camera.
*** Pick-up will be done at the earliest possible time in respect to UPS terms and conditions, a contact person needs to be present within reach of UPS' service area and within E.U. territory.