NOTE: This listing is only for the preorder reservation, not for the actual camera.

IMPORTANT NOTE ABOUT THIS PREORDER: Kinefinity MAVO LF is announced to be launched in late 2018. At HDVideoshop you can preorder your camera and reserve a spot at the top of the preorder list without paying the full amount in advance. This listing is only for the preorder downpayment, not for the actual camera. This downpayment will be deduced from the final order value. In order to confirm your order the full payment must be received, delivery times after reception of the payment depend on the amount of preorders at that moment.

You can cancel this preorder at any moment.


You can specify the exact configuration and accessories later. Feel free to contact us for a consultation.


For European buyers the following principles apply:


NO CUSTOMS FEES for buyers in European Union (E.U.)

3 years manufacturer warranty

All warranty issues are handled by MJIT in Berlin

Additional accessories available in our shop
Pricing for MAVO LF packages: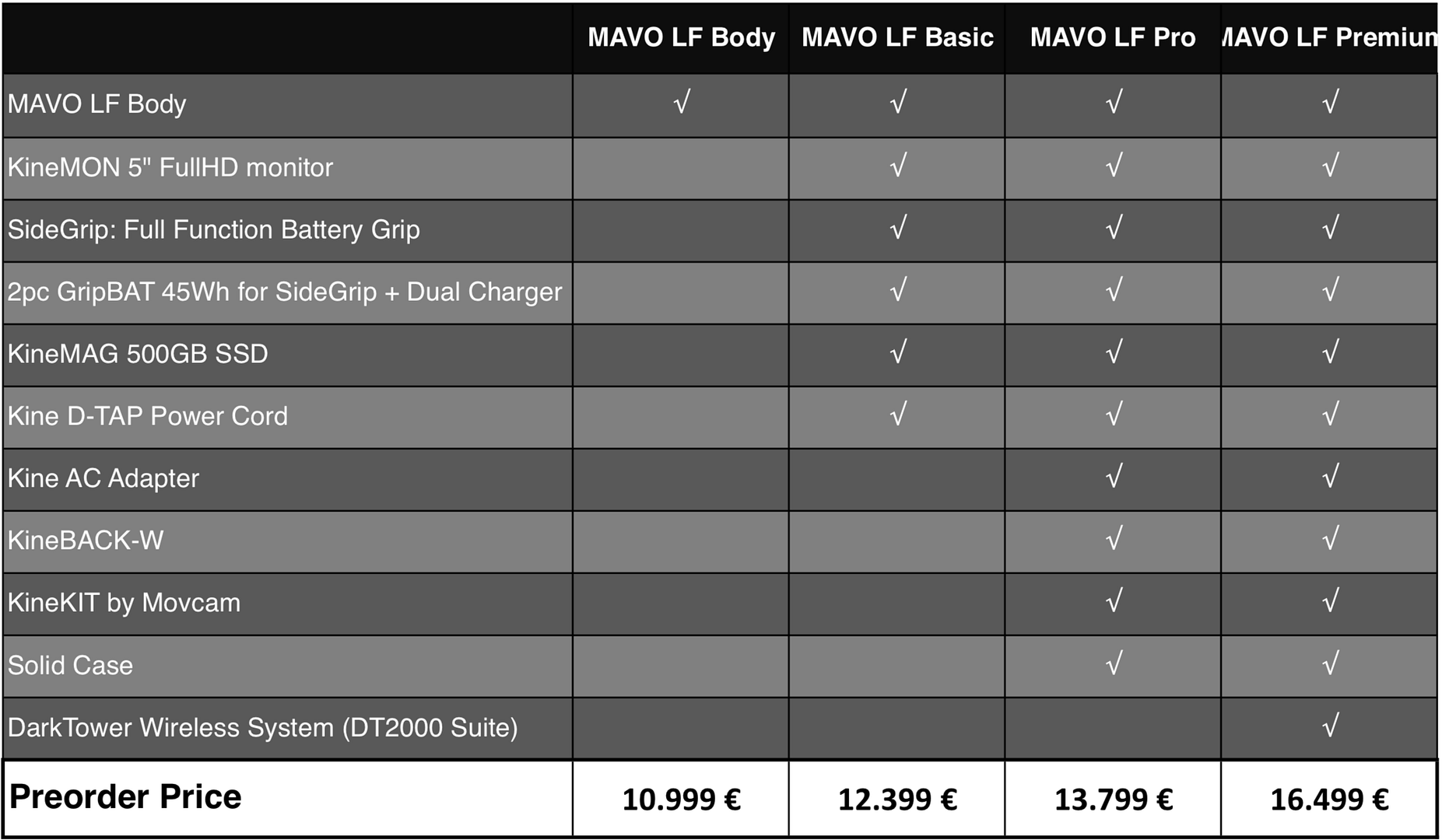 Note: prices are exclusive of VAT (19%) and subject to change without notice.