Shape Adjustable Shoulder Pad
Composite Series
Padded for superior comfort, the Shape Adjustable Composite Shoulder pad rests on your shoulder such that the body supports the weight of the camera and its accessories.
A Shape Sliding Rod Bloc and a Camera Screw Knob (1/4-20) are included with the shoulder pad which is powder coated with a special finish for a professional look.
*All CNC machined, high quality aircraft grade aluminum parts are hard anodized for a resistant finish and assembled with stainless steel screws to prevent rusting.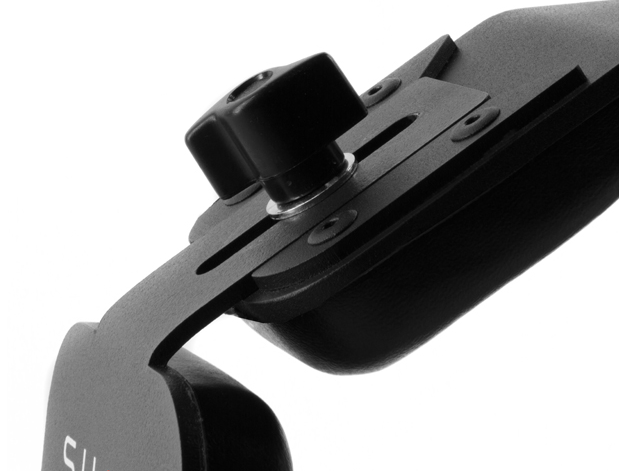 The Shape Adjustable Composite Shoulder Pad provides a threaded hole at the back (1/4-20) to add a Shape Back Pad or a Shape Counter-Weight.
Optional: It is possible to add a Shape Rod Bloc to attach more accessories on the shoulder pad.
Compatibility: