This Bundle is on discount for a short period only!

LANPARTE
DSLR PRO KIT




THE WHOLE LANPARTE SERIES IN A SINGLE RIG


Lanparte's goal is to manufacture high quality rigs for an affordable price. High-quality raw materials, innovative design and intensive testing are the key-elements of Lanparte's quality standards.


The LANPARTE DSLR PRO KIT includes all components you need to turn your DSLR into a camera system for every professional production environement. Each component is the result of a long development process, providing the best utility the market can offer.
See the LANPARTE PRO KIT in Action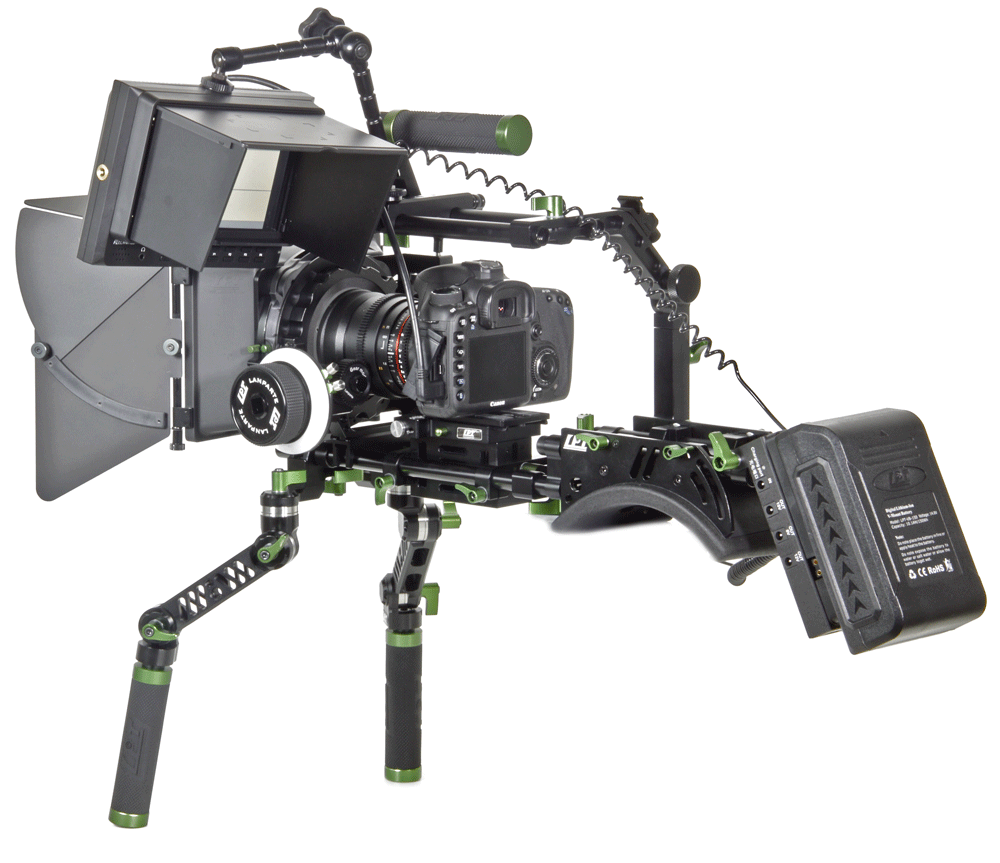 Enjoy the unique LANPARTE DSLR PRO KIT, brought to you from our store in Berlin, Germany!
THE KIT INCLUDES

Lanparte Review from Argonaut Productions on Vimeo.
EXAMPLE SETUP



LANPARTE DSLR PRO KIT with Canon 7D. Camera is not included.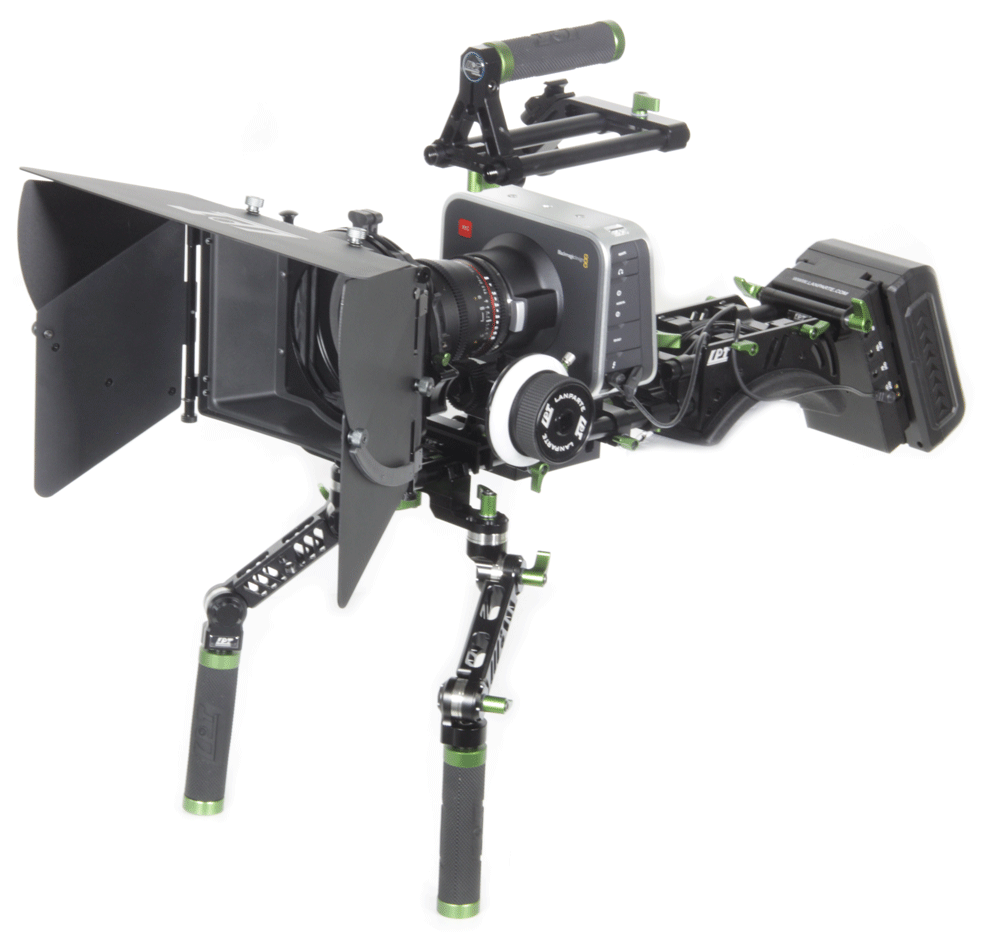 COMPONENTS IN DETAILS


1. FOLLOW FOCUS A/B Stops
High quality Follow Focus, ultra precise and quiet
The 0.8mm gear can be used on the left or on the right side.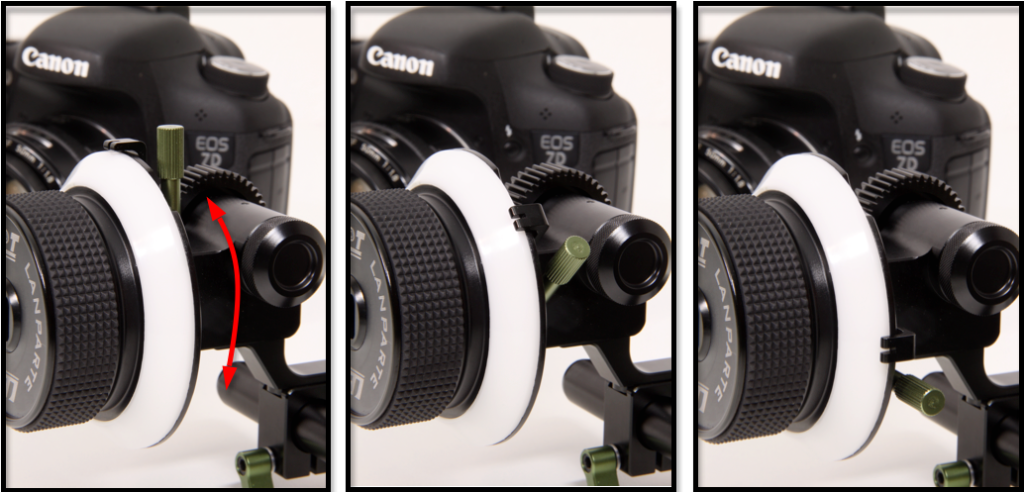 Alternatively, you can flip the needle back for unlimited turning
OPTIONAL EXTENSIONS
Click on images below to view our ads


2. STANDARD BASEPLATE
Adjustable height (4cm/1.6" tolerance)
Inclusive Quick Release Plate
Standard 1/4" and 3/8" threads, fits any tripod and camera
Integrated water balance bulb


The baseplate can be used with any tripod thanks to its 1/4" and 3/8" screw threads. The adjustable height allows you to use it even with a battery pinch. The rod supports can be height-adjusted on each side seperately or all-together for adjusting camera position to a mattebox.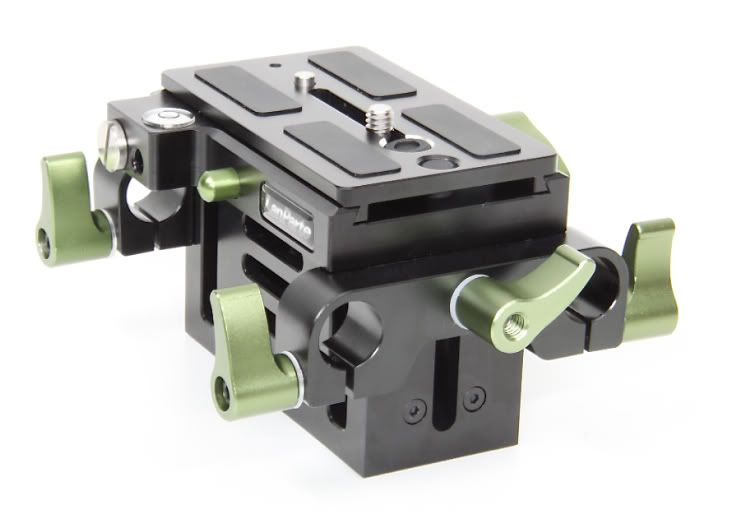 3. MATTEBOX
60mm, 65mm, 75mm and 85mm lens adaptor rings (can be used with any lens from 57mm to 90mm in diameter)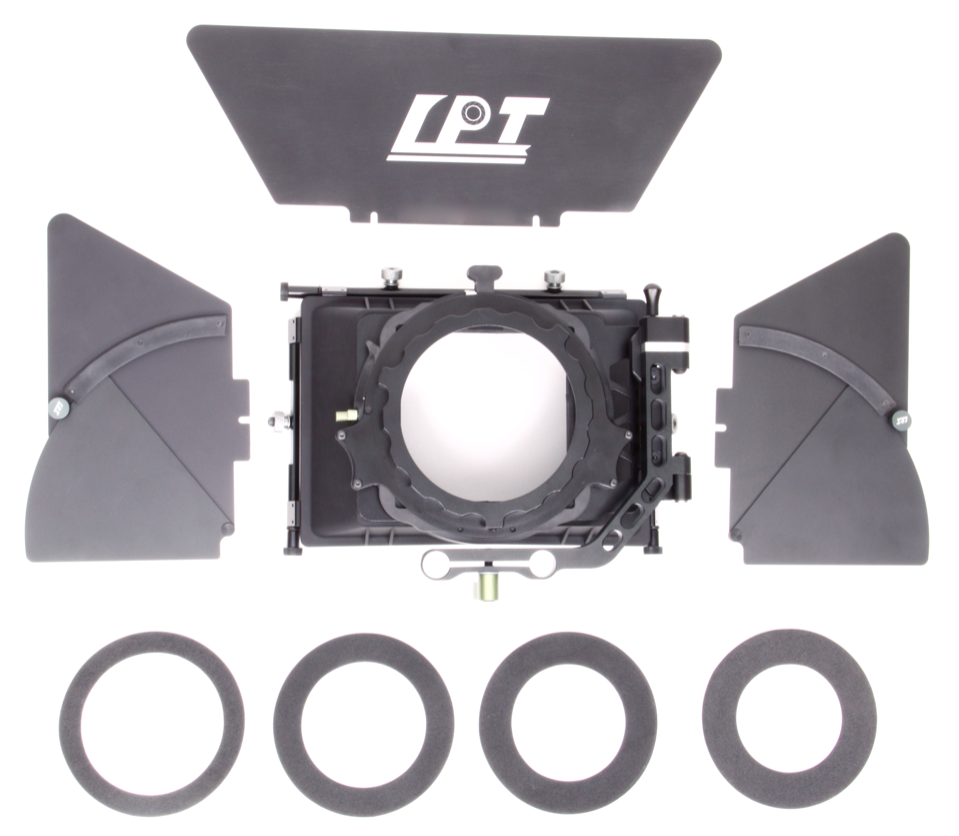 *Camera not included


4. ALUMINIUM RODS


The Kit includes two 30cm (11.8 inch) and four 20cm (7.9 inch) ø15mm Rods. All rods can be combined with extension screws (inclusive)

.
5. C - BRACKET / HANDLE
Like most elements of the LANPARTE SERIES the LANPARTE C-Bracket can be adjusted to your personal preferences. It allows you to execute low shots in difficult situations. Thanks to its 1/4" and 3/8" threads adding further accessories like a LED light or a microphone is no problem. It also comes with a removable hot shoe mount.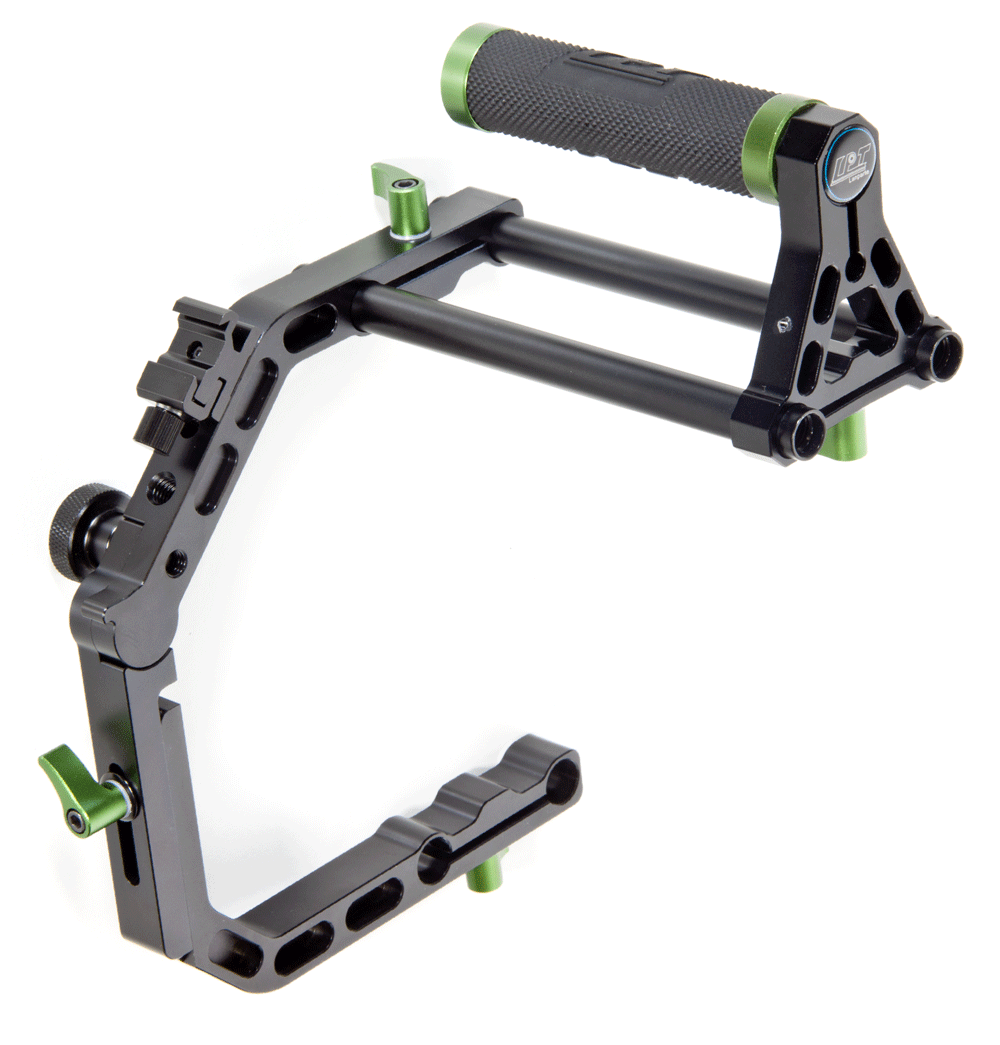 6. 3D HANDLES


The Lanparte 3D Handles are among the best on the market, they excel as well in stability and in function:


Quickly adjustable, you can easily find the perfect position for your setup. The use of high quality material like endured steel guarantees ultimate strength and long term endurance. Thanks to the "Cut-Out Design" the weight is reduced to a minimum.
Lanparte keeps close ties to their distributers in terms of product development. After feedback from us they added a 1/4" and a 3/8" thread to their new handle design. Now for example an additional magic arm can be mounted.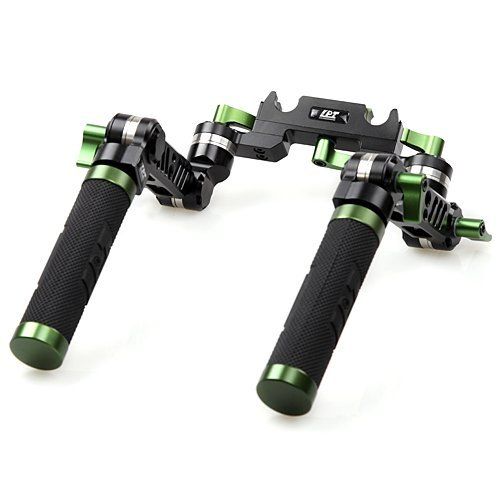 7. SHOULDER PAD


The shoulder pad provides the same high quality standard and weight reducing cut-out-design as all other parts of the LANPARTE SERIES.
8. BATTERY PINCH


Another highlight of the DSLR PRO KIT is the Battery Pinch. It is optimized for mounting on top of the Lanparte shoulder pad functioning as a power supply and as well as a counter weight. With its variety of plugs it can supply your camera and many additional devices at the same time.
PLUGS


For example you can run your Canon 5D MkII or 7D, two field monitors and a LED video light or an external audio recorder all at the same time. The built in HDMI-Splitter allows you to distribute the camera signal respectively to two monitors.
Alternatively, your rig can be supplied by plugging your standard 110/220V current into the pinch. The battery can also be recharged this way.
9. BATTERY
EXAMPLE SETUP



Battery Pinch with Battery mounted on top of the shoulder pad
10. LP-E6 ADAPTOR
Lanparte`s LP-E6 Battery adapter is the perfect solution for connecting your camera with an external power source. It has an in-built transformator for adjusting the input voltage to the requirements of your camera.
FEATURES


Output Voltage: 7.4V - 8.4V
Cable Connection: 2.1mm / 5.5mm male
Battery Style: Canon Lp-E6
CABLES INCLUDED
4x powering cables for monitors, microphones, LED lights,…
11. TRANSPORT - CASE
Searching for the perfect case for your equipment can turn out very time-consuming and expensive. The LANPARTE BASIC RIG EXTENDED comes in a ABS saftey case optimized for its elements. Only handles must be removed after wrapping so you don't waste time with building the rig for your next shooting. In fact, even your camera can be left mounted.